This is a follow up of the previous article (Part I) How and Where to Buy Bitcoin (BTC). You can also find more information on XRPNow on How to buy Ripple.
The last part of 2017 saw many cryptocurrencies touching their all-time-high values. Among them, one particular project displayed record-breaking growth and managed to touch an all-time high of $3,80 for its token. That project is Ripple which currently tops the list of top three cryptocurrencies on CoinMarketCap, right after Ethereum and Bitcoin.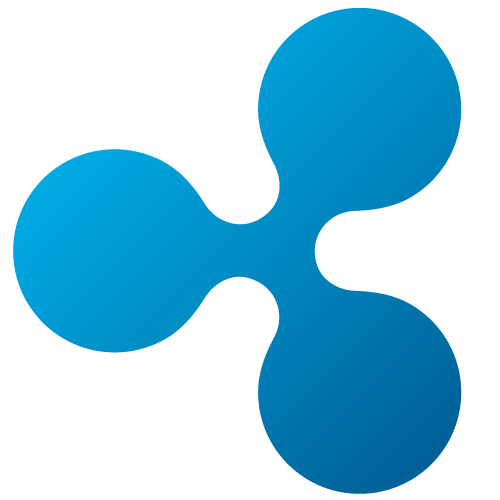 Ripple is a cryptocurrency, and an innovative payment platform based on an open source protocol and the project's sole mission is to revolutionize the global liquidity of money by making extremely fast transfers across the globe possible.
This surge in value is mainly due to the mass adoption of the Ripple protocol and its token by major banks and payment platforms such as American Express, Santander, MoneyGram, SAMA, Western Union, Deloitte, UBS, SBI Holdings, SBI Japan and Asia, etc. Over the course of 2018 which, let's face it, wasn't exactly the best year for cryptocurrencies, Ripple has managed to cement its position among the top three cryptocurrencies fulfilling its potential with each passing day.
From an investors perspective, there are many reasons why one might want to invest in Ripple. The currency started its journey from $0,006 in January 2017 and ended the year at $3,80. Ripple's ecosystem is quickly expanding especially as more and more banks and financial institutions are starting to see its benefits. To put things into perspective, Ripple is one of the few cryptocurrencies that has actually eased the transfer of money between continents efficiently (especially between Europe and North America).
The conclusion is, Ripple is slowly but surely becoming one of the hottest alternative coins on the market. In this article, we are going to point out how and where to buy Ripple from, as well as a few other aspects worth considering to make the process as smooth as possible for you.
Things to note before buying Ripple
One, very important aspect you should be aware of is the fact that Ripple is not created like other cryptocurrencies. To be more precise, Ripple is not created by users through the so-called mining process. Instead, the team behind the project has created 100 billion XRP tokens. 55 billion out of these are saved as escrow payment to ensure that the platform increases its reliability.
Since mining is off the table, the only way to get your hands on XRP tokens is by buying them. However, before we touch upon this subject, you should first consider finding a suitable XRP-compatible wallet. Some of the most popular choices include wallets such as Toast Wallet, Guarda, GateHub, Cryptonator, Edge Wallet, and Exarpy. If you're planning on holding onto your tokens for a long time or if it's a big sum of XRP involved, then you should definitely look towards a hardware wallet, the most secure option when it comes to securing your XRPs.
Ledger Nano S is one the most popular and powerful hardware wallets currently on the market. It's the only one from the "Holy Trinity of hardware wallets" (Ledger Nano S, Trezor, and KeepKey) which comes with support for XRP, making it perfect for your endeavors.
Where to buy Ripple from?
As mentioned before, the only acquiring XRP is by buying them. There are two main ways you can do so. You can either purchase them directly using a credit/debit card or by using a cryptocurrency exchange service, of which there are many.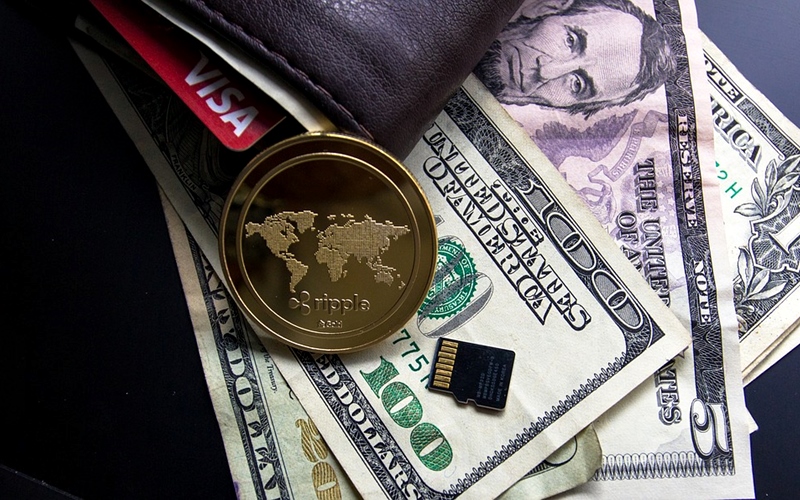 The easiest and most convenient method is the first one. However, not all exchanges offer support for direct credit/debit card or bank payments. The alternative is using a crypto-to-crypto exchange which allows you to purchase XRP with the help of the other cryptos such as Ether or Bitcoin.
For example, if you want to buy XRP using US dollars some of the most popular options are Bitstamp, Kraken, Bitsane, Gatehub, Bitfinex, and Exmo. If you're interested in buy XRP with BTC and ETH only, then Binance and Bittrex are probably the best choices.
CEX.io is a very good option if you're looking to buy XRP directly with fiat currencies, as the exchange accepts Visa, Mastercard, bank transfers. Coinmama and Changelly are very good options if you're looking to buy XRP using debit or credit cards.
How to buy XRP?
Buy XRP with Bitcoin, Ethereum, and other cryptos (general guide)
Once your wallet is set up, you can start buying XRP with other cryptocurrencies. The first thing you need to do is buy the intended cryptocurrency which can be done by accessing any exchange that sells Bitcoin or Ethereum, for example. You will need to create an account on the preferred exchange and follow the required register/verification steps. Next, you will need to deposit cryptos of choice in the account, and only then you can start buying XRP. After this process, withdraw the XRP into your wallet.
Buy Ripple with USD via bank account or credit card
For this particular example, we'll use Bitstamp. To get started, you have to first create an account on Bitstamp by providing a username and a password. Follow through by logging in your account, change the password you're provided with (via email), and enable the two-factor authentication.

Next, verify your account and fill in all the required information. Once verified, go to your account and select "Deposit," as well as select the bank transfer method you want. Choose "international wire transfer," and fill out the information needed. Once the funds are transferred to your Bitstamp account, head over to the market section (click XRP/USD market), and from the "buy/sell" section, select "buy XRP" under the "instant order (simple)" section.
Finish the process by entering the amount you wish to buy, select "I want to spend" and click "buy XRP."
Conclusion
Ripple is a platform primarily focused on revolutionizing the traditional global financial system, and since cryptocurrencies are currently very much responsible for disrupting the financial industry, it wouldn't be an understatement to say that Ripple is indeed a very good investment.