This is a follow up of the previous articles (Part I) How and Where to Buy Bitcoin (BTC) and (Part II) How and Where to Buy Ripple (XRP).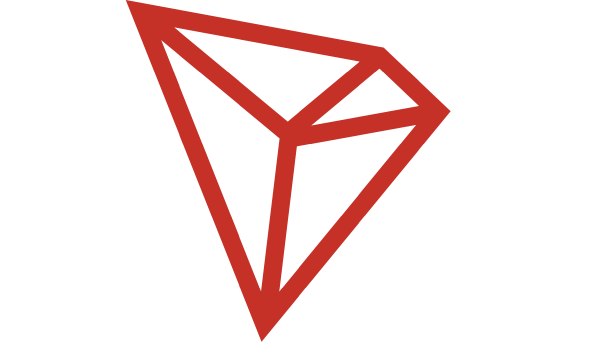 TRON is one of the many cryptocurrencies that saw an immense growth on December 2017 increasing in value by more than 30 times that the previous month. Nowadays, TRON is at the forefront of the crypto top both regarding innovation and market cap. It's one of the largest blockchain-based platforms known for its remarkably high output, as Tron can consistently handle more than 2,000 transactions per second.
Created in late 2018 by Justin Sun, with its new virtual machine capabilities and support for smart contracts and dApps, TRON is also one of Ethereum and NEO's main competitors. But, in short, TRON is a crypto and blockchain project that aims to completely decentralize the Internet by allowing people to create and access everyday media without the intervention or the need for third parties.
Things to consider before buying TRX
If you're really sold on the idea of buying TRX, then we hope you already know that cryptocurrencies are notoriously volatile assets. This is why it's always a good idea to do proper research before you commit. You should study the market and learn as much as you can about Tron's technology by visiting the Design Book of TRON Architecture on the official website.
You should also consider TRON's situation on CoinMarketCap (currently ranked 11th with a total market cap of $1,053,875,380). The total circulating supply is of 66,139,903,485 TRX out of a total of 99,208,814,241 TRX.
Tronix is the native currency of the TRON ecosystem, and it will essentially be mined by content creators, with their mining rewards based on the quality of content they produce. It's also worth noting that by locking your TRX tokens for a period, you can actually earn TRON Power which will eventually entitle you to greater privileges in the TRON ecosystem.
How and where to buy TRON (TRX)?
Methods
Since TRON is one of the most popular (top 15) cryptocurrencies, it's not surprising that multiple services and exchanges have already started to adopt its tokens. Some of the most popular methods of buying TRX is through bank deposits and wire transfers, using other cryptos, using credit/debit cards, as well as from peer-to-peer sources.
By far the most popular method of buying TRX is by exchanging them for other cryptos. As the Markets section on CoinMarketCap shows us, TRX can be bought on a plethora of exchanges such as Bithumb, BitForex, Bit-Z, OKEx, Binance, Huobi, IDAX, Upbit, and many others.
If you want to buy TRX through bank or wire transfers, then you need to find either a service or a crypto exchange that provides access to fiat linked to crypto wallets. Typically, TRX is bought and sold using USD, KRW, INR, and CNY. However, please note that going through with this process will also require you to complete various KYC checks. Some of the most popular services that allow you to buy TRX using deposits or wire transfers are Bithumb, Bitfinex, Bitbns, and OKEx.
Buying TRX using your credit and debit card is one of the easiest ways of doing business. However, this option is only limited to very few cryptocurrencies, but thankfully, TRX is one of them. A very good service that allows you to buy TRX with your credit cards is Changelly.
One of the newest ways of buying cryptocurrency is through peer-to-peer platforms. These platforms act as a sort of intermediary between you and the trader. You are provided with the option of directly contacting the trader and, if you are lucky, you may be able to find one that sells TRX. However, there are various risks usually associated with this particular method, so make sure you take all the precautions you can.
How to buy TRX on Binance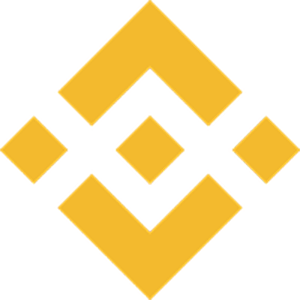 Since Binance is one of the most popular and the world's largest crypto exchange by traded volume, traders looking to buy TRX can't go wrong by choosing it. For starters, you will have to create an account on Binance by providing a valid email address and a password. Once the account is created and verified, you can start the process of exchanging cryptos for TRX.
Two of the most popular trading pairs for TRX on Binance are TRX/BTC and TRX/ETH. Go to "Exchange" and then click on "Basic." On the right part of the page you will see either ETH, or BTC, and search for TRX, then click on the required trading pair. Once you are on the main trading section for TRX/ ETH, scroll down below the chart and click "Buy TRX." Follow through by clicking on "Market."
In this section, you are provided with the current market price for TRX. To complete the process, you need to enter the amount of TRX you want to buy. If you want to use all your crypto funds (such as Ethereum and Bitcoin) click on "100%". Finish the process by clicking "Buy TRX."
Conclusion
TRX is slowly becoming a more and more desirable token. As a token, it's the representation of a project that has pivoted from its initial goal (that of decentralizing the gaming industry) to a full-fledged mission of decentralizing the whole Internet.
How well it will fair in this period at the end of 2018 and the beginning of 2019 nobody can tell for certain since the market is very uncertain. However, if you're willing to invest smartly in crypto, then by choosing TRX you're basically making a statement that you believe in TRON's mission, one that might very well be a successful one.